El Pitallito Mexican Restaurant
3854 Broadway Ave, New York, NY 10032
Order now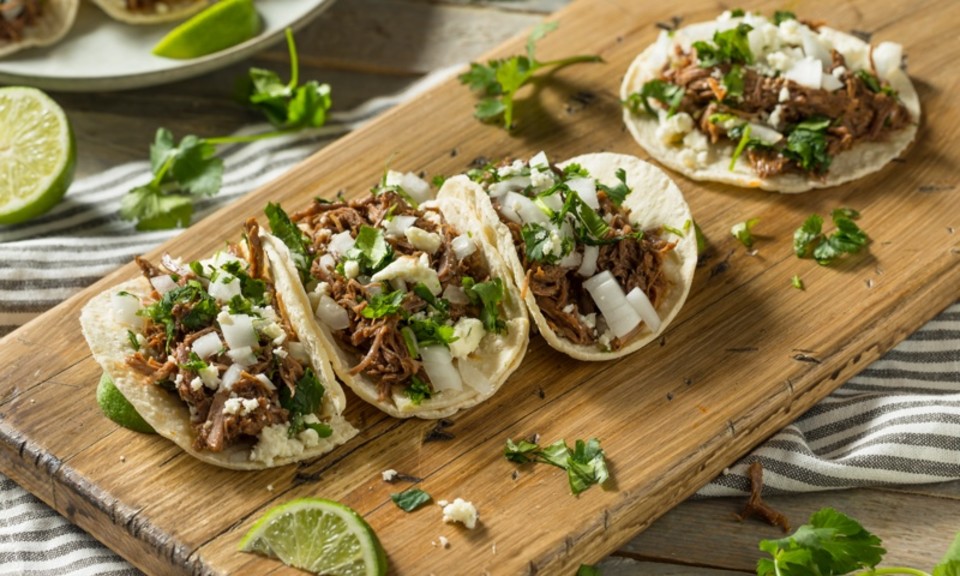 Starr
Arrived extremely quickly! Was lovely and delicious! Thinking about ordering it again for the second night in a row. Of the Mexican restaurants in the Washington Heights area I have to say that I think this just might be the best. The delivery person was also an angel.
Chris
Best Mexican in the neighborhood, and I've tried them all. Flavor in the meat in the tacos was outstanding. Chorizo, al pastor and lengua are my favorite. The chilaquiles with the green sauce were delicious too. Don't get from anywhere else if these guys are open.
irma
The food was delicious and quickly delivered. Had that homemade authentic taste and a lot of variety. You can't beat homemade tortillas! Hands down the best mexican food in the area. A new favorite.
Brandon
One of my favorite spots in Washington heights. Delivery is prompt and the food doesn't disappoint. I'd be lying if I said I didn't order from El Pitallito on the reg.
Scott
We ordered the chile rellenos and mole poblano every couple of nights for three years. El Pitallito is one of the few things we'll miss now that we moved away.
Amy
Ordered steak with green peppers and onions, received steak with tomatoes - I'm allergic to tomatoes, so couldn't eat it, and couldn't call, as I was the last delivery that night and restaurant was closed. I did eat the rice and beans, though, and found them to be real yummy and flavorful. I called the next day, the GM (Steven, I believe) was great, and so accommodating - sent another order that night, free of charge, and was delicious, cooked perfectly. Thank you!
Brehona
I order from here wayyyyyy more than Id like to admit. Its like if you have a Mexican neighbor that cooks for you I love everything Ive ever tried here. Service is always amazing and if they do not have what you have ordered, they call and do everything they can to make up for it. Freshest food in the neighborhood honestly
Martha
I finally found authentic Mexican food! The delivery was 30 minutes early! I ordered the steak nachos with a huarache and ribs in green sauce, being a picky eater I loved it! No complaints, also the tortillas were home made, which is really hard to find in a Mexican restaurant. I'll definitely order again from this place!
Carlos
Esa vaina estaba buenisima, wao I love them mexican tacos, specially if they are from El Pitallito, definetly ordering from here again. I 100% recommend this place. Just love it!
Bailey
Consistently good food even though it has its imperfections. Usually on time, friendly customer service if something goes awry. The mole enchiladas are actually spicy.
About us
Dinner, Lunch Specials, Mexican
Today

Delivery: 10:00 AM - 10:00 PM

Takeout: 10:00 AM - 10:00 PM

Delivery

Monday:

10:00 AM - 10:00 PM

Tuesday:

10:00 AM - 10:00 PM

Wednesday:

10:00 AM - 10:00 PM

Thursday:

10:00 AM - 10:00 PM

Friday:

10:00 AM - 10:00 PM

Saturday:

10:00 AM - 10:00 PM

Sunday:

10:00 AM - 10:00 PM

Takeout

Monday:

10:00 AM - 10:00 PM

Tuesday:

10:00 AM - 10:00 PM

Wednesday:

10:00 AM - 10:00 PM

Thursday:

10:00 AM - 10:00 PM

Friday:

10:00 AM - 10:00 PM

Saturday:

10:00 AM - 10:00 PM

Sunday:

10:00 AM - 10:00 PM